Heather Chase is the author of The Culinary Chase food blog, and a future resident of the King's Wharf Aqua Vista. Living in Toronto, Victoria, Bangkok, Hong Kong, Singapore, and New York has influenced Heather's personal philosophy: "BUY local. EAT local. LOVE what's on your table."
Our interviewer, Anisa Awad, got the chance to sit down with Heather and hear her thoughts on the Aqua Vista, Blogging, and what makes the perfect community.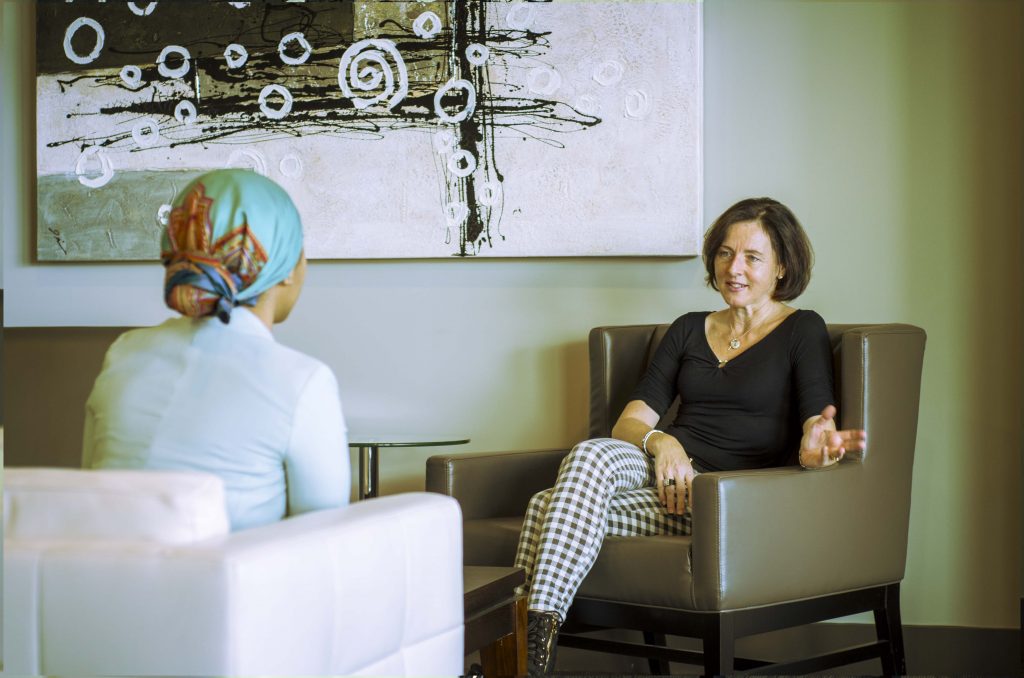 So first I'd like to say thank you Heather for joining us. For everyone who doesn't yet know you, how would you describe yourself and what you've been doing lately?
Well, I'm a mom, a wife, and a food blogger. My daughter's moved away and on her own now, but I was a stay at home mom for a good many years.
What prompted you to make the shift to food blogging? Was there an inspiration?
Well my husband is from England and I'm from Saint John, New Brunswick. We moved to East Asia 14 years ago, and were looking to come back to Canada. My home city in New Brunswick doesn't have an international airport and that was a must because we like to travel. Toronto felt too big, Victoria would have been the third island we've lived on and we wanted something different, so when my husband said 'lets check out Halifax' I said 'great!'. I mean, my aunt used to live here years ago but I was 18 when I used to visit her so the landscape would have changed big time.
We vacationed here three times, three separate years. The first time I was like "wow! This place is really great" you know? I loved that the people are friendly and the food's fantastic. This was in 2006, the year I started my food blog and at that time food blogs weren't even in existence, so my idea was more like a food journal. I wanted something to chronicle what I was doing. A friend suggested I start a food blog and I blankly said "great, what's a food blog?" This was around the time blogs like Chubby Hubby and Julie Powell's Julie & Julia project was taking off. I saw what other people were doing and I said, "Okay, I can do this, I can take a picture". My pictures back then however.. were not so nice! [Laughs]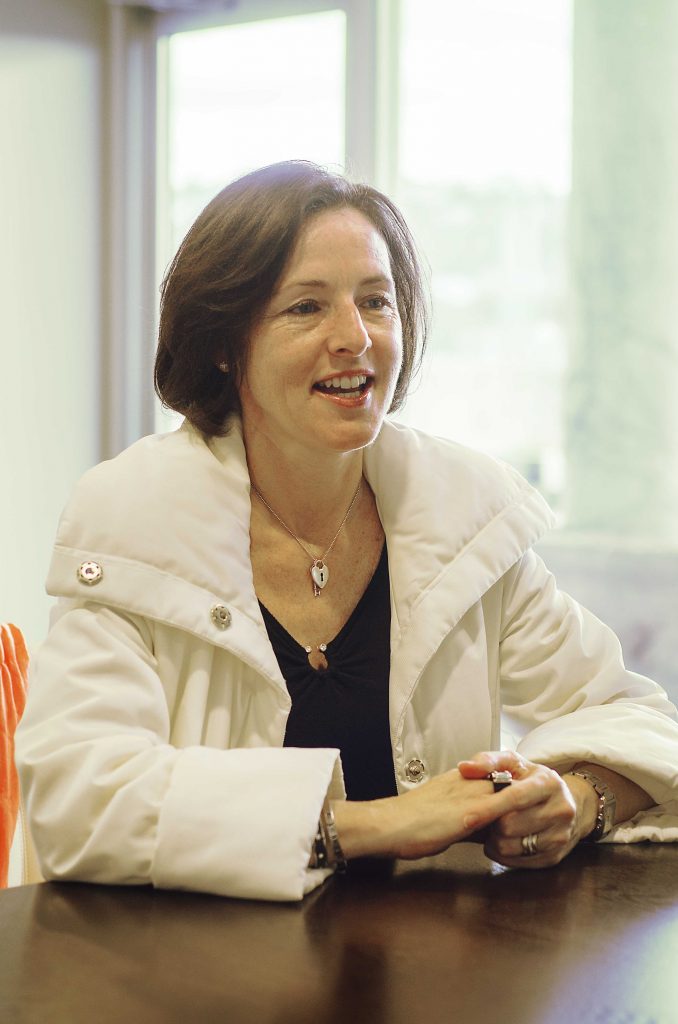 Do you see yourself retiring here as well?
Yep!
So with King's Wharf specifically, what attracted you to it?
I grew up on the bank of the Saint John River so water's in my blood. My husband is English, and water's not in his blood. He loves vistas of oceans and mountains however, so that's a calling for both of us. I think that's the reason King's Wharf just feels like home. It's got the water, tenants have access to a large city, and it's beautiful!
Awesome! So is this your first condo purchase?
Yes!
And did you look at other condo developments?
Nope! This was it. There were condos on the other side of the harbor but nothing there had that … I don't know.. je ne sais quoi. King's Wharf just had a different feel to it. It's more of a community and I find some of the condos on the Halifax side of the harbor don't feel that way.
Definitely. Why is it important for you to be part of a community?
Because everyone wants to be where everyone knows your name! [Laughs] There are a lot of people who's extended family are dispersed throughout the country, and I don't have anyone nearby I can consider extended family. The closest is 4 hours away, and that's not exactly close. So that feeling like you're part of a community really appeals to us. Also if we want to travel for a month we don't have to worry about security and upkeep and everything that goes along with owning a home.
So the convenience and security is a big part of what makes you happy in your lifestyle. Is there anything specific to the Aqua Vista compared to the Keelson, or Anchorage?
We looked at some of the floor plans which were key for us. When we lived in Hong Kong and Singapore we grew to appreciate the ideals of feng shui. The layouts of the Aqua vista to us had a great feeling.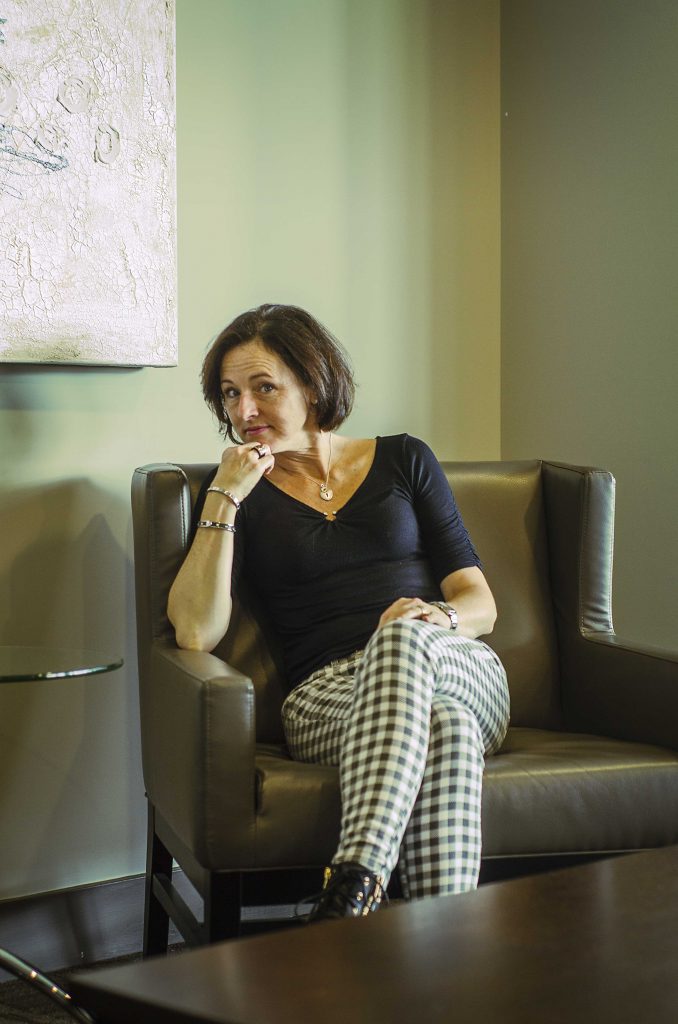 What's your grand vision for King's Wharf? How do you see the development evolving in the next five to ten years?
Every time my husband and I go across to Halifax to have a drink at Obladee before visiting a restaurant, it feels like a bit of a journey. I'd like to have those things here, within our community. It's great being able to walk to the ferry now, and in the future on nights the weather isn't as nice it will be great to pop downstairs for a bowl of pasta or a drink at the restaurant. That's what I'd like to see the development evolving into.
It seems like you're very aware of the commercial side of building the community, do you see that being what drives the future success of King's Wharf?
Yeah, because I think it's going to help both the tenants and owners as well as the people who own commercial space, and it's also going to be a draw for Dartmouth.
Is there anything else as a condo owner you'd like to see in the community's future?
I know the planners are looking at ideas for a public park and beach and I'd like to see that happen, because it wouldn't just be about making King's Wharf great, it would also be about making the Dartmouth community great.
Over the past five years, what are the changes you've seen Dartmouth go through?
I think there's more focus on trying to bring more people [to Dartmouth] and make it more affordable. Sometimes the housing on the peninsula isn't affordable and you have to be further away from where you work. So I think this area is perfect. We don't have the frequent traffic issues Halifax has. We do have them on magazine hill [laughs] so I can't say we don't have any issues, but it's an opportunity to build something and include people's input.
I'm always curious why Dartmouth is labeled as [the dark side]
I think it's an old view and it's a view that's stuck around for a long time. I think it needs young families moving in and saying, "Hey, that's a lot of BS!" This is a place that can be as vibrant as Halifax, and still have the same support from either young or experienced generations.
So people are going to drive the change basically.
Yes.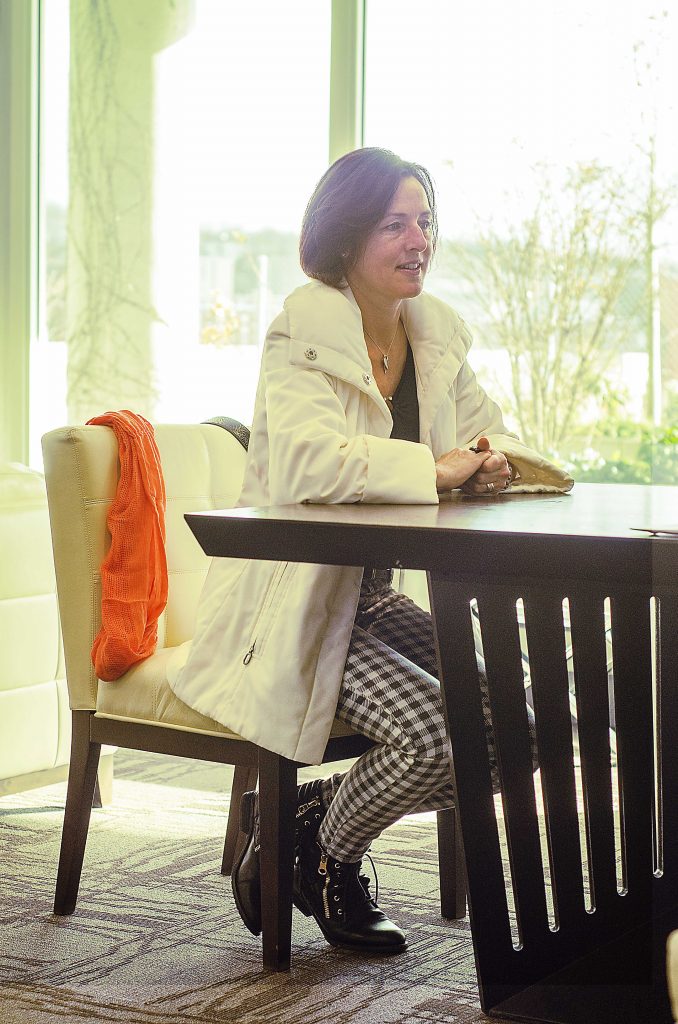 Do you see yourself living here with your husband, or will your children be here as well?
No, it's just going to be the two of us, since my son lives in Newfoundland and my daughter is in Calgary now
That's far!
Yeah, its going to be a 'just home for the holidays" sort of thing.
That's awesome! And the Aqua Vista will be opening next year so I'm sure you're looking forward to that. Is this your first time living in a condo?
Well, we stayed in a condo while we were living overseas in East Asia and while we stayed in Toronto, so it's not exactly our first time, but we're looking forward to it.
So do you see it as being a difficult transition?
At the moment yeah it'll be a bit difficult because we're living in a house. The plan is to maybe rent it out now because we're not ready at this point to move in.
For sure, what would you say are the benefits of condo living in your opinion?
I think being able to just walk out your front door and not have to worry. You don't have to ask yourself "did I leave the garbage bin out?" or "did I turn the security alarm off?" We're living in a nice house right now but there are things that make it inconvenient, like shovelling snow, and I like the idea of being in a condo where you're able to come and go.
Yeah it just makes sense, especially in Nova Scotia where the weather is constantly changing. You're a food blogger and you're very passionate about what you do, so maybe you can give me an understanding of how King's Wharf compliments your lifestyle.
My husband and I are both outdoor people so we go for walks and workout. My husband rows and I do my Jillian Michaels stuff…. begrudgingly [Laughs]
The reason why I started the food blog was to talk about my experience being introduced to spices and herbs as a spice girl in Singapore at Sunrise Spice Academy. I learned a lot about spices and both their flavoring and medicinal effects on the body. Part of my philosophy is Hypocrites' saying: "let food be they medicine, and medicine be thy food". My husband and I are conscious of being engaged in physical activity, whatever it may be, and there's a lot of opportunity for that here at King's Wharf.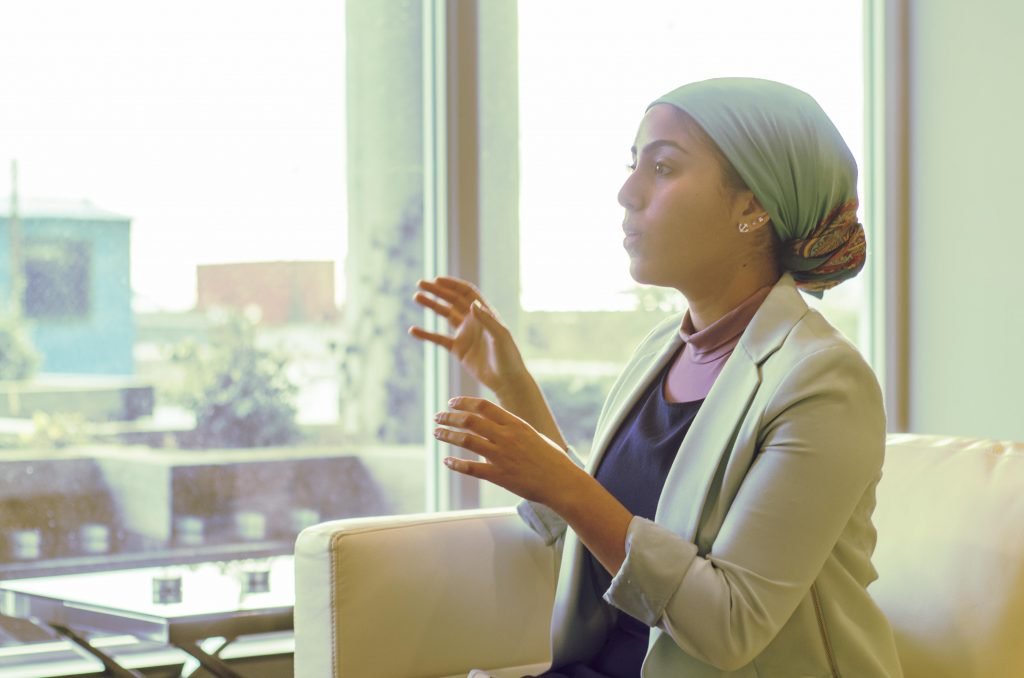 Would you ever integrate your food blogging with hosting at King's Wharf?
People have asked me to do cooking classes but I don't want to do the same sort of thing everyone else has done. If I were to start cooking classes I would do meals in 30 minutes. There's a lot of people who want to microwave something pre made and frozen, because they don't know that you can actually do something fresh in 30 minutes with a lot of recipes. I think it would be great for a lot of people who live fast-paced lives.
How would you say your blog has progressed over the past eight years?
I think my career has progressed because my passion for what I do has kept me going. My blog's focus has changed at times, now becoming more Western than Eastern inspired.
That makes sense because right now the trend is towards dishes that are a fusion of two different styles. What are you most looking forward to when you move into the Aqua Vista?
Longterm, I'm looking forward to taking in the surroundings. Being able to enjoy the view, relaxing with a glass of wine on the balcony, and maybe being able to host for some of the people who live here!
Heather Chase would love to talk to you on Twitter and Facebook about everything related to food, wine, and culture. To see units like Heather's and find out what King's Wharf has to offer, drop by our sales centre!