Top Things To Do Before The Crowds Hit

Late spring is a wonderful time of year in Nova Scotia, the foliage has sprung, the days are long and the air is beginning to warm up. It is also that rare time of year where the city is relatively quiet, schools are out and tourism season has yet to take hold on our little slice of heaven. With this is mind, we've put together a list of our favorite outdoor adventures, ones that we recommend visiting before they are overrun with tourists during the summer months. From multi-day hiking adventures to relaxing Saturday afternoon outings, the options are endless and are sure you keep you busy in the coming weeks.
Cape Chignecto. For all those hiking and camping lovers, this one is for you. Cape Chignecto Provincial Park offers a magnificent array of costal and wooded hiking trails, 40km to be exact. Come for the day and hike along the Bay of Fundy where you will witness the highest tides in the world. During a six hour period, more water then all the freshwater rivers in the world enter the bay everyday. The tide moves at such an alarming speed you can literally watch it rise and go down. More serious hikers may opt for the challenging 3-day 52km coastal loop. This rewarding hike will take you along the base of magnificent cliffs and through untouched old-growth forest. Backcountry campsites and bunk houses are available, be sure to plan accordingly and book ahead of time.
https://parks.novascotia.ca/content/cape-chignecto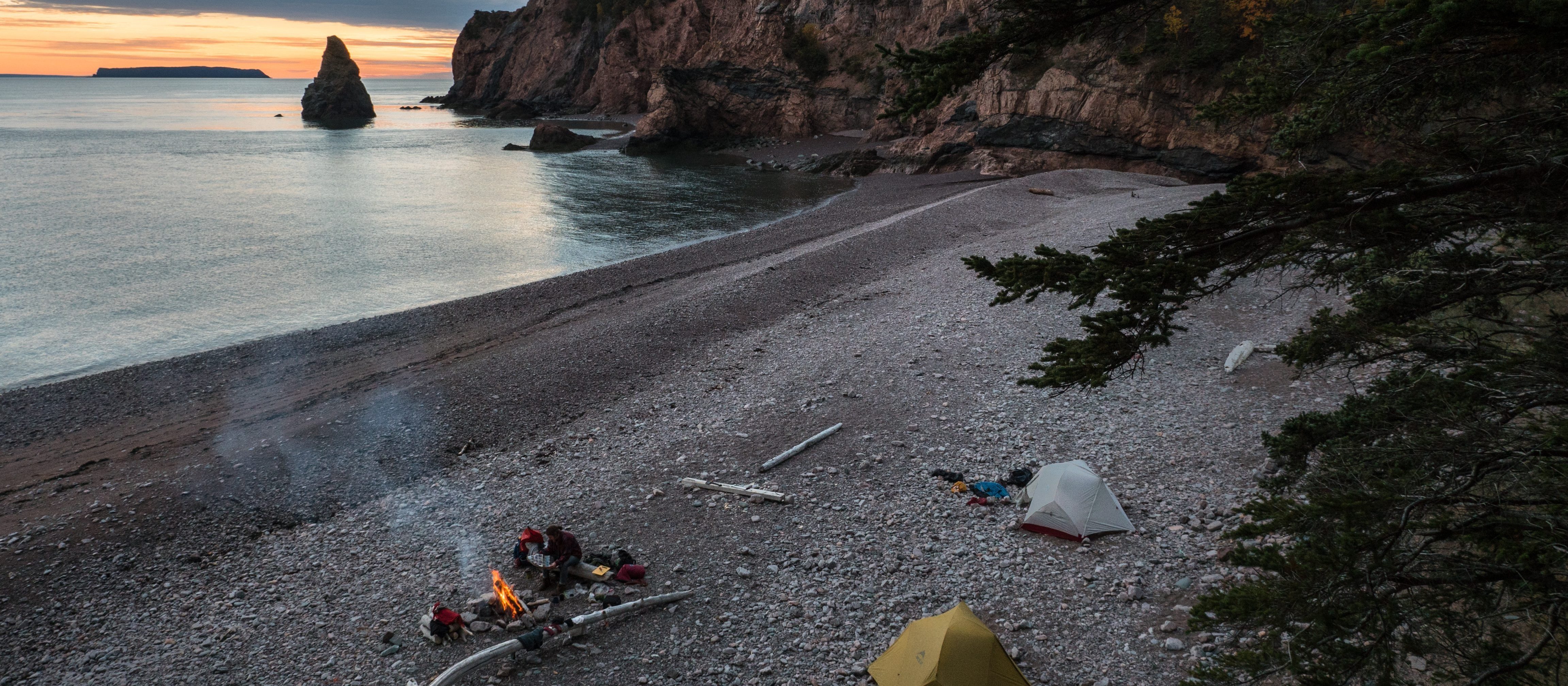 Peggy's Cove. Nova Scotia is home to 160 historic lighthouses some of which are world famous, like the one on Peggy's Point. Just a quick 40 minute drive from Kings Wharf, the beautiful rocky scenery and traditional lighthouse at Peggy's Cove is Nova Scotia's quintessential tourist attraction and a must see. We strongly recommend you get up early to enjoy the sunrise and beat the crowds at this sought out destination. Wonder through the active fishing community, considering how rugged the coastline is, it's amazing how calm and tranquil the village feels. If you're lucky you'll find some locally caught smoked salmon. The small dinner and gift shop at the lighthouse is a great spot for some souvenirs and sweets. Be sure to try their gingerbread with vanilla ice cream, it's one of the best-kept secrets in town.
https://www.novascotia.com/see-do/attractions/peggys-cove-village-and-lighthouse/1468

Cabot Trail. Rated #1 island to visit in continental North America by Travel and Leisure Magazine. Every year people from all around the world come to see this magnificent corner of Nova Scotia. The 297 Km loop starts in the beautiful Margaree Valley, where hundreds of salmon spawn every year. Following alongside the Northumberland Straight, the trails takes you North through Cheticamp, an Acadian settlement where traditional Acadian music can be heard every night of the summer. The Highlands to the North reach 500 meters above sea level and are protected as a National park. Here you will enjoy dozens of fantastic hiking trails for all abilities. The Atlantic side of the island is rugged and dotted with small fishing villages; the seafood is the freshest around and well worth a taste. Finally, stop along the tranquil waters of the Bras d'Or lakes in the quaint town of Baddeck. We recommend planning 3-5 days for this adventure; camping and fine inns are located throughout the trail. For those interested in a more active holiday, why not rent a bicycle and enjoy the view from the leisurely pace of two wheels.
Old Town Lunenburg is one of only two urban communities in North America designated as a UNESCO World Heritage site and it's no wonder why. It's colorful narrow streets and unique 18th century colonial buildings are simply breathtaking. Step back in time as you wander the distinctive waterfront, noticing the tall ships moored in the harbor while listening to the blacksmith's hammer in a nearby warehouse. Lunenburg is also the home of Nova Scotia's sailing ambassador the Bluenose II. It is a replica of the original fishing boat that found fame as a racing schooner and is now printed on the Canadian dime. For those seeking a unique experience there are three tours this summer that allow you to be a deck hand for the day on the ship. Sail out to sea and feel the trills of taking the wheel and handling the sails. Guided tours of Lunenburg are also available and are filled with history and seafarers tales of lost lives on the ocean and the spirits that returned to haunt the living.
https://www.novascotia.com/explore/top-25/lunenburg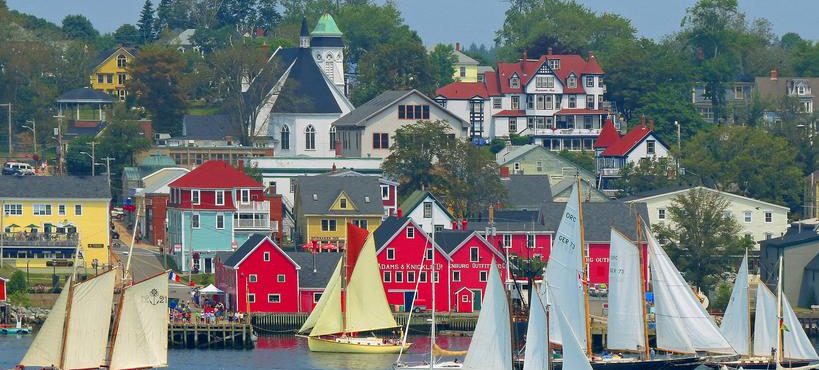 Citadel Hill. In need of a quick Saturday adventure? Look no further then your own backyards. Citadel hill is a National Historic site that was constructed in 1749, the same year Halifax was founded. Overlooking the harbour, for years it served to protect Halifax from French intruders. Throughout the summer months you will often notice a loud bang in downtown Halifax, this is the cannon being fired everyday at 12PM. Enter the park with a guide or on your own and see what life was like in the military during the 19th century. You can also sign up to be a soldier for a day. It is a three-hour event where you will be fully fitted in authentic uniform and taught how to drill and fire a rifle.
https://www.novascotia.com/see-do/attractions/halifax-citadel-national-historic-site/1440