Interviewing Michael Napier on Kings Wharf, Architecture, and Dartmouth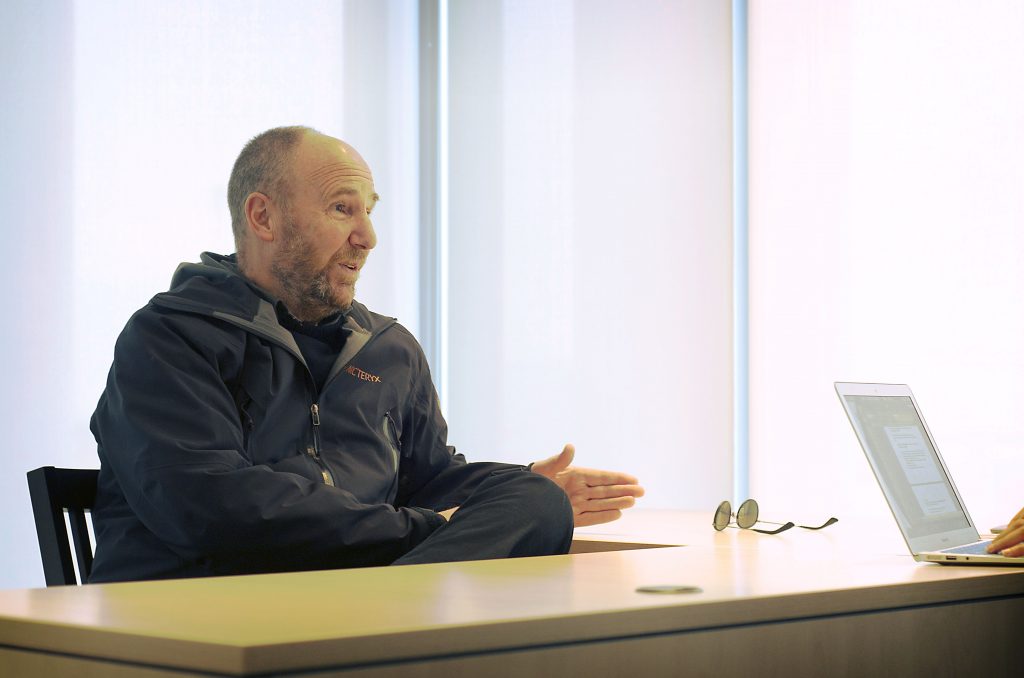 When we interviewed Michael Napier of Michael Napier Architecture, he told us that he's "been in the industry for a long time" and we wouldn't disagree. Since his first project in 1969, Michael has been involved in architectural developments on both coasts, having lived in BC for a time in the 1990's. His work with the Aqua Vista hits close to home in a literal sense. As a resident of Dartmouth who's passionate about his community and architecture, Michael has helped bring the vision of King's Wharf Aqua Vista to life.
What has changed over the years in the construction and architecture scene in Nova Scotia?
I would say that the ante has been upped in terms of design quality. A number of developers in Halifax and Dartmouth have pushed the envelope more than had been pushed in the past, although there's still a lot of stuff that's from the 50's 60's and 70's. Things really started to pick up after the 90's. People like Louis Lowen and Dexell developments have pushed change in the architectural scene, and Francis's work with King's Wharf is a good example as well.
What are your thoughts on Dartmouth and the transformation it has undergone? 
All of these [new] developments will have a large effect on Dartmouth. The downtown core of Dartmouth and its proximity to the ferry should ideally be like North Vancouver. Part of the reason it isn't is because of a stigma being the 'darkside' across from Halifax.
I grew up in Halifax but I've Lived in Dartmouth for probably 20 years, and when I first came back from Vancouver I didn't want to live in downtown Halifax.
Interesting, Why is that?
Just because to me, Dartmouth had a great feeling compared to Halifax. The water is very connected to Dartmouth because of the lakes and the ocean. I think there's huge potential here. The downtown has great potential for reviving and attracting people to come and live here.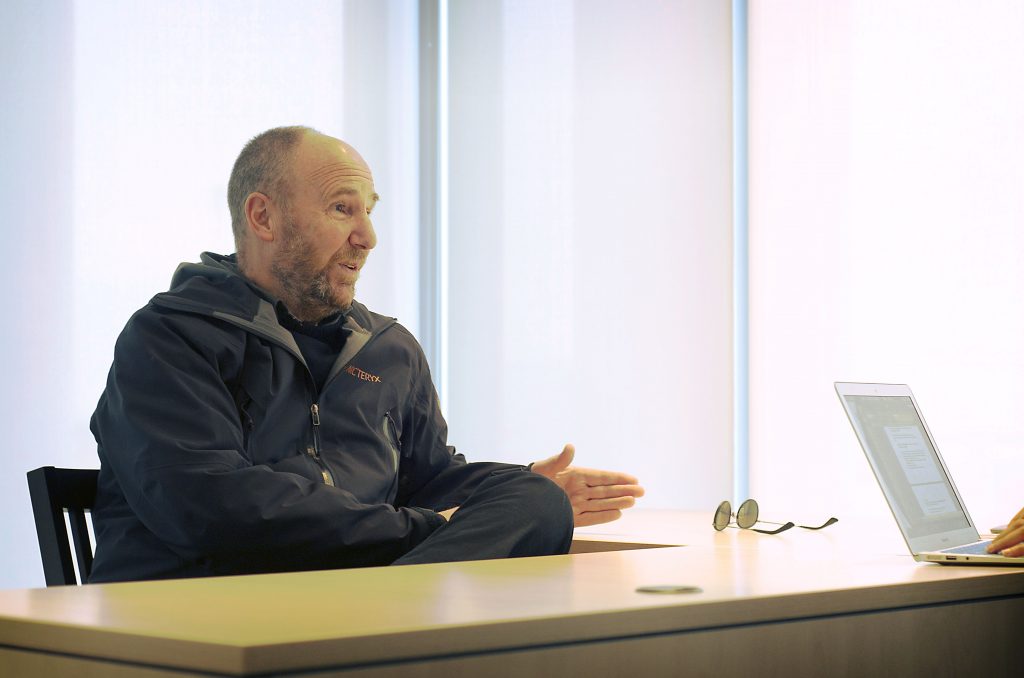 Would you say it's the people in Dartmouth who are driving the change or is it an outside force?
Well I would say it isn't the people here who are driving the change, although there has been a large influx of younger families. If you look at a place like Two If By Sea and the people that go there, if you had opened T.I.B.S. ten years ago I don't think you'd have the same number of young families coming in. The economics of the peninsula in Halifax has made Dartmouth more attractive. Dartmouth architecturally has great bones, and it's really just a matter of building upon those bones.  
What is your architectural vision for King's Wharf?
Well, Francis (project developer) is sort of the mastermind behind it all. As it is right now the four buildings we have here are basically phase 1, and aside from the upcoming iconic tower, what we have out there in terms of the landscaping and environment is in flux. We have to take views, ocean frontage and access to the public into consideration. It's a stunning site but I tell a lot of people that architecture isn't as important as the site [it's built on]. The building is one aspect of it, but the overall site plan is really, really critical.
How do you see King's Wharf transforming the Dartmouth skyline?
Oh, it can't help but be a landmark just because of its location, but I think it's also making things more comfortable for (building) height in the rest of downtown Dartmouth which leads to more [architecturally] advanced buildings.
How did the condo living notion evolve over the years? How did that translate into your design?
Well I think on the live/work side of things, there are more people working at home than there used to be. I think that people who live in condos fit into a couple of age groups. There's the retired people and young professionals. In some cases younger people live here because a house isn't in their budget yet, but an awful lot of them live here because they want to be closer to what's going on. They're people that tend to work more at home, or go downstairs to work at the coffee shop. Amenities like that become the living rooms of a lot of these condos but it's also because people still like to socialize, even if they're working on their own.
I don't know how they do it sometimes when I go into the café's and I hear all the noise and everything else, like Lion and Bright in Halifax, it's such a lively place but everyone's seated just working away!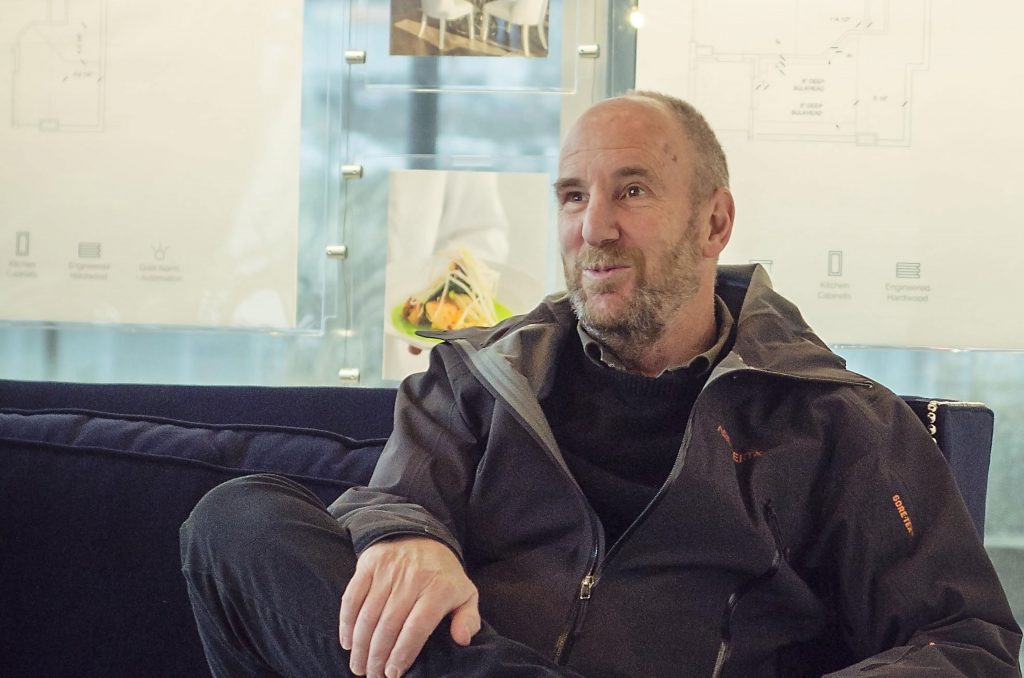 Is it a different approach to designing the King's Wharf community compared to a regular development with existing neighborhoods?
Well, the design is subject to things beyond an architect's control. We're given a mandate to create a certain project and we'll need so many units and commercial space to make it livable. If the commercial space does well it becomes a destination spot, and ends up driving foot traffic to the area.
How do you keep your ideas fresh and relevant to the development as a whole?
Well, I hire lots of young people to work around me so I'm able to have lots of new enthusiasm and energy! It makes a big difference to have young people with a different perspective.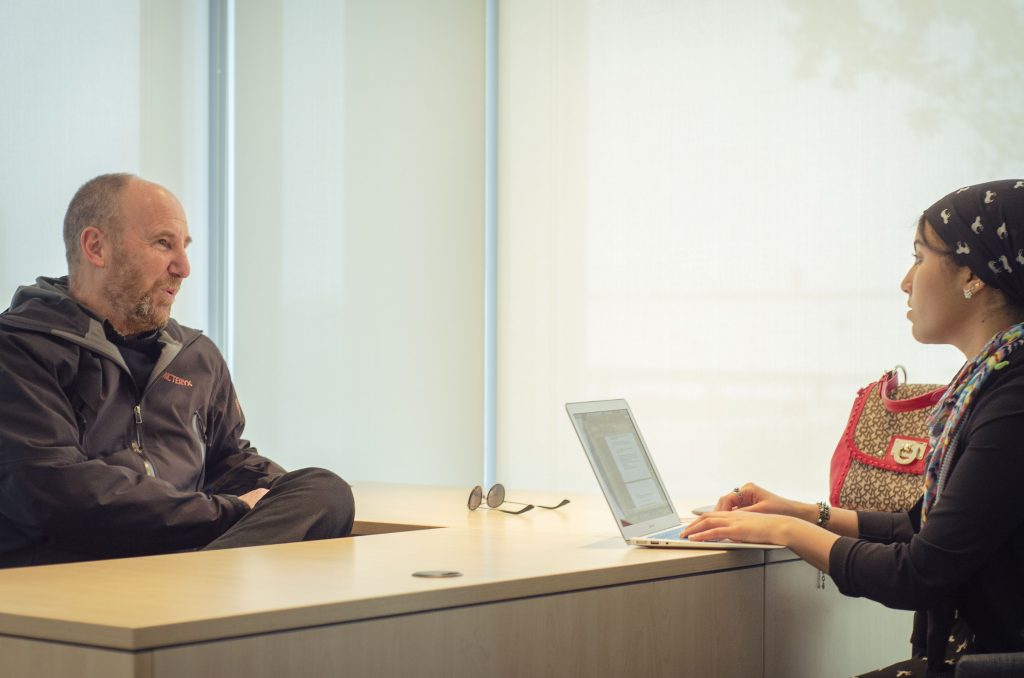 How did Michael Napier Architecture begin?
I was one of those kids who drew all the time and in 5th grade, just stood up and told my teacher that I want to be an architect. I've been building things since I was 19, going to the Nova Scotia Technical School, which is part of Dal now.
My first real project was a building I made for my parents. The rest is history!
What projects brought the most satisfaction to you?
I've done some projects that I had fun with; but mostly I always remember the projects that involved wonderful people.
What are your design principles and values? What particular aspects of your background and upbringing have shaped those values?
I was influenced from an early age to incorporate sustainability in everything I do, although the bottom line is always what the buyer needs. Just like a painter, every architect has their own palate and you take what you have and modify it.
At the end of the day, I love working on projects that have an influence on what's happening in the city and enriches people's lives.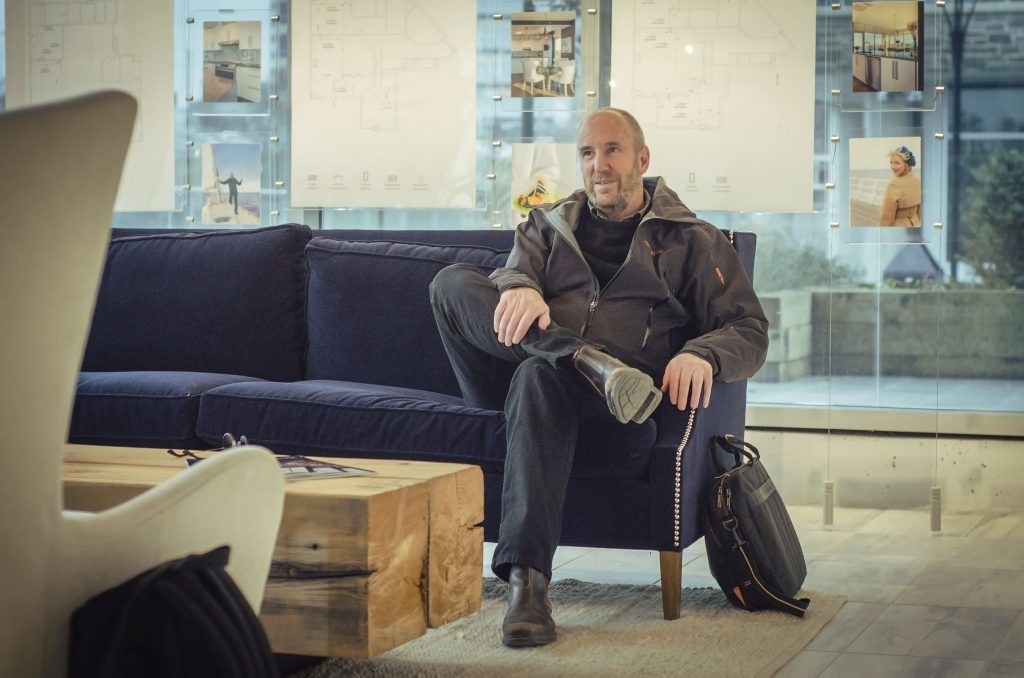 Michael Napier has operated Michael Napier Architecture for 25 years. His firm is rooted in both heritage projects and foundation-up development.
To view his firms' work visit http://www.mnarch.ca