Originally hailing from Ontario, Kirk Mosher now calls Nova Scotia his home where he raises a two-year-old daughter with his wife in Halifax's historic Hydrostone area. With a background in business development management and real estate, Kirk sat down with us to talk about his connection to Kings Wharf and the live-work condo scene in Nova Scotia.
So Kirk, tell us a little bit about yourself and your background.
Well, I just turned 34 in October and right now I work in the hotel business. I'm an area sales manager for Silver Birch Hotels and Resorts and before that I was in real estate for 4 years. I changed careers for a couple of different reasons, the main one being I have a 2 and a half year old daughter now so having my evenings and weekends tied up with real-estate was… you know, a tough thing. As she gets older I want to make sure I'm there to spend time with her and hotel sales allows me a little more flexibility from that standpoint. I've also formed a family company that's invested in a couple of different real-estate plays, one of them being condos we can rent out that are sort of that higher end level within Halifax.
So in terms of real-estate investment, why did you choose Kings Wharf specifically?
I really like our unit's facing direction but overall [the Aqua Vista] is a step above the Keelson with its amenities and views. The unit layout is also part of what I love but mostly it's the buildings' amenities.
For me I look at my King's Wharf unit from a couple of different aspects from an investment standpoint. King's Wharf was a really attractive project early on so we invested in the Keelson building. We have our unit that's coming up in the Aqua Vista and we have a deposit for the Iconic Tower when that goes up.
King's Wharf is just a smart concept. I look at developments as they come along, but I always come back to Kings Wharf because King's Wharf has made a lot of sense. I guess it was pretty much a no brainer in terms of the old saying: "they're not making anymore waterfront" and the way downtown Dartmouth is going, I'm a big believer in this being a catalyst. It's another no-brainer to gain equity on the investment and to rent it in the short term, so I can't wait to see how things develop!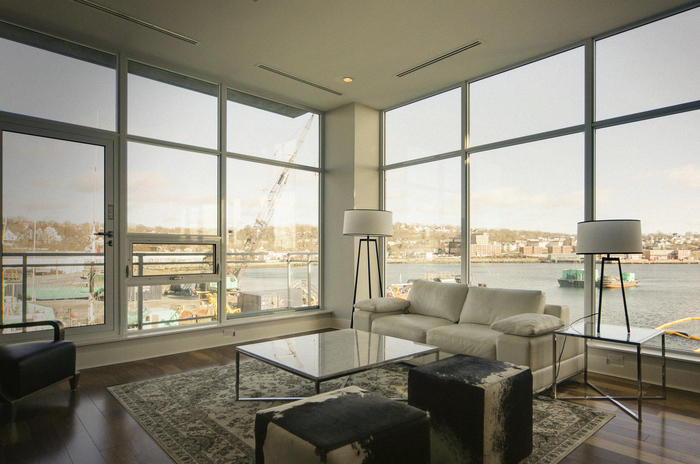 So do you want to buy up more condos in other buildings?
Yeah we've already considered that and I'll keep an eye open as they come up for sale. I'll be waiting to take a look at Building C. I like the idea of buying something pre-construction too because then you're getting equity by the time you close on it. We want a portfolio of higher-level units so it fits into that perfectly.
Have you ever lived in the unit?
We visited the unit in the Keelson and stayed there to watch the Canada Day fireworks before the tenant moved in. We had a chance to experience it to a certain degree but we never really lived in there. It was always an option though.
So it's not your plan to live there?
You never know. Down the road maybe years from now if things change with careers we may not need the house we're living in now. One of those condos could be our home base and we could spend our leisure time overseas or at a cottage.
Why condos? You already own a house so what's attractive about condos for you?
It's funny, I didn't grow up in NS, I grew up outside Toronto in Ontario and the condo market here in NS is very different. It's just getting started. You look at very few newer condo buildings here. The majority are out in Clayton Park and are 30 years old or whatever so it's not a market that has really taken off yet for a couple of different reasons.
I think the tide has changed and people understand the value of condos. It's the convenience of being in the city and I'm very much into that myself. I mean, I made that mistake myself and moved outside the city to build a house on 2 1/2 acres and was doing that commute and just… I'm like… [shakes head]
-It's brutal
-Yeah! I'm like "why am I doing this?" and it was before I ever got into real estate. It was good because that insight made me better at what I do. It made me understand my clients because you can never under-value the lifestyle you want to have, that's really more important than, you know, having a nice house and more things.
King's Wharf especially is all about lifestyle. It's got a great lifestyle already with its views, the JustUs coffee shop, ferry, and trails, but it's also about what it's going to be. You'll have everything you need right here.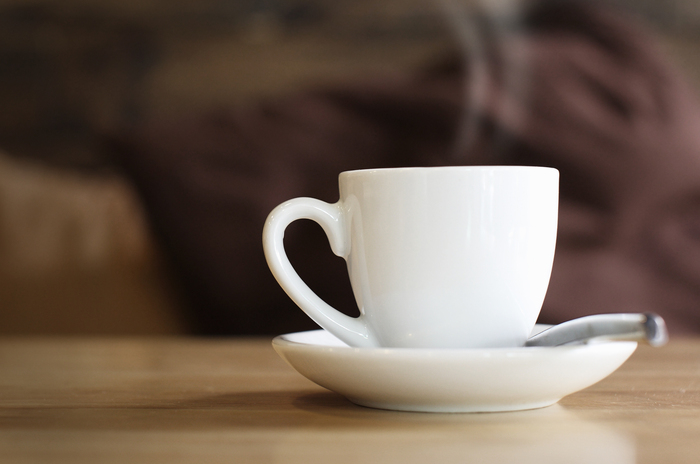 Yeah that just makes sense! So you were saying it all goes back to 'the right project' so what makes this project the right project?
To me it's a no-brainer. It's on the water, it's a very good concept, and it involves a good developer who's going to do it the right way. I know the people well here; I did my homework and researched that. I always say to people that this will be one of those things that 20 years down the road people will say, "oh that would have been a good thing to invest in initially" and I can say I did. To me it seems obvious but not everybody sees that. I want to be the guy that reaps the benefits of that. We've already done well investing in the units we have so as it becomes fully developed into the intended concept the value will be compounded even more.
So based on what you said location is the main thing?
Location is the major thing but it's waterfront specifically. I mean how many waterfront projects are there right now that are condos? Very few. You have Bishops Landing developed by Southwest, but that's apartments that were turned into condos, so they're a bit older and don't have the features that they have here like the high ceilings. I see bishops landing as being a very similar idea to Kings Wharf because of the businesses, restaurants, and location. The difference is King's Wharf takes all of the positive elements of Bishops Landing and adds higher quality units, more density, the high speed ferry, and so on. The other condos that are on the water like in Bedford, Burnside and so on, nothing is as close to downtown Halifax with the same value.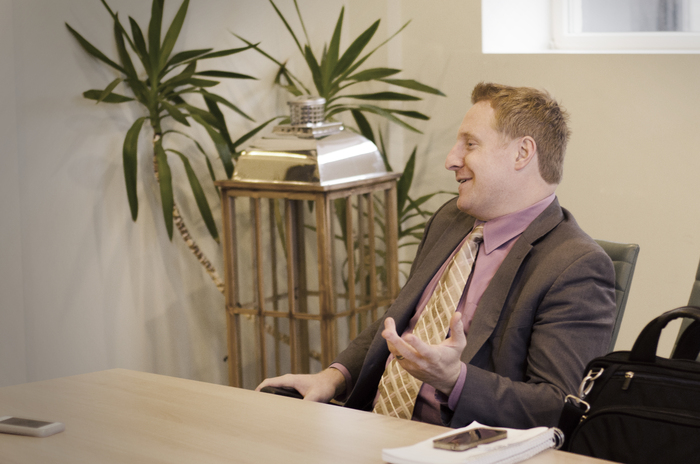 So you mentioned the ones in Bedford and Burnside, so are there other condos you looked at before you chose Kings Wharf?
There have been other ones I've looked at like Trillium and Monaghan Square in the Hydrostone in Halifax. Monaghan square has the mixed use live and work concept that I like so much. The YMCA development is another one I have my eye on, I'll be checking out the sales center when it opens.
Are there any other ways you've learned about developments other than research?
Ohhh you don't even have time!
[laughs] Okay, give us the condensed version then!
We have some development property in Antigonish and Cape Breton. A few years ago we were looking at doing various projects over the course of time, feasibility studies, things like that. One development was a government project related to a marina so I was researching that by looking at Kings Wharf. I've followed it for a long time since then. Currently, Allnovascotia is pretty good at reporting on the most recent condo developments and the changes surrounding that. There are several different websites I keep an eye on that are related to the greater HRM's living spaces.
What do you see as the future of King's Wharf?
Personally, I think people will look at this area in Dartmouth a little more differently, and there won't be that reaction of "Oh, it's in Dartmouth?" To me, it's going to be the catalyst for future innovative high-end condo development happening in the HRM.
Kirk Mosher's business is founded on his desire to build quality relationships with clients, focusing on a special commitment to providing them with a higher level of service. If you're like Kirk Mosher and the Aqua Vista, Keelson, or Iconic Tower interest you, please visit the King's Wharf sales centre, or click here to speak with a representative. We'd love to hear from you!