Catching up with Joe, owner of The Watch that Ends the Night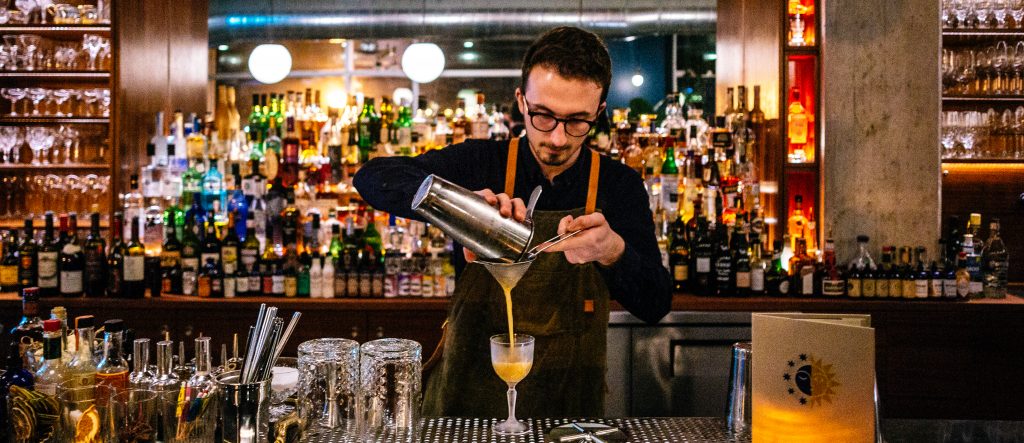 "At the Watch the music is never too loud, the view of the harbour and the train line are always a pleasure, the room has an intimate mid-century living room vibe with art books and Canadian-lit-magazines spread around, and the food and drink never half-step." – Joe
The Watch that Ends the Night has quickly become the place for cocktails and a nice sit down dining experience in Downtown Dartmouth. With a cocktail menu focused on, but not exclusive to fine rums and cuisine that emphasizes the wonderments of seasonality and preservation, Joe and his wife Bethany created something deliciously unique. We caught up with Joe to learn more about his path in opening the Watch: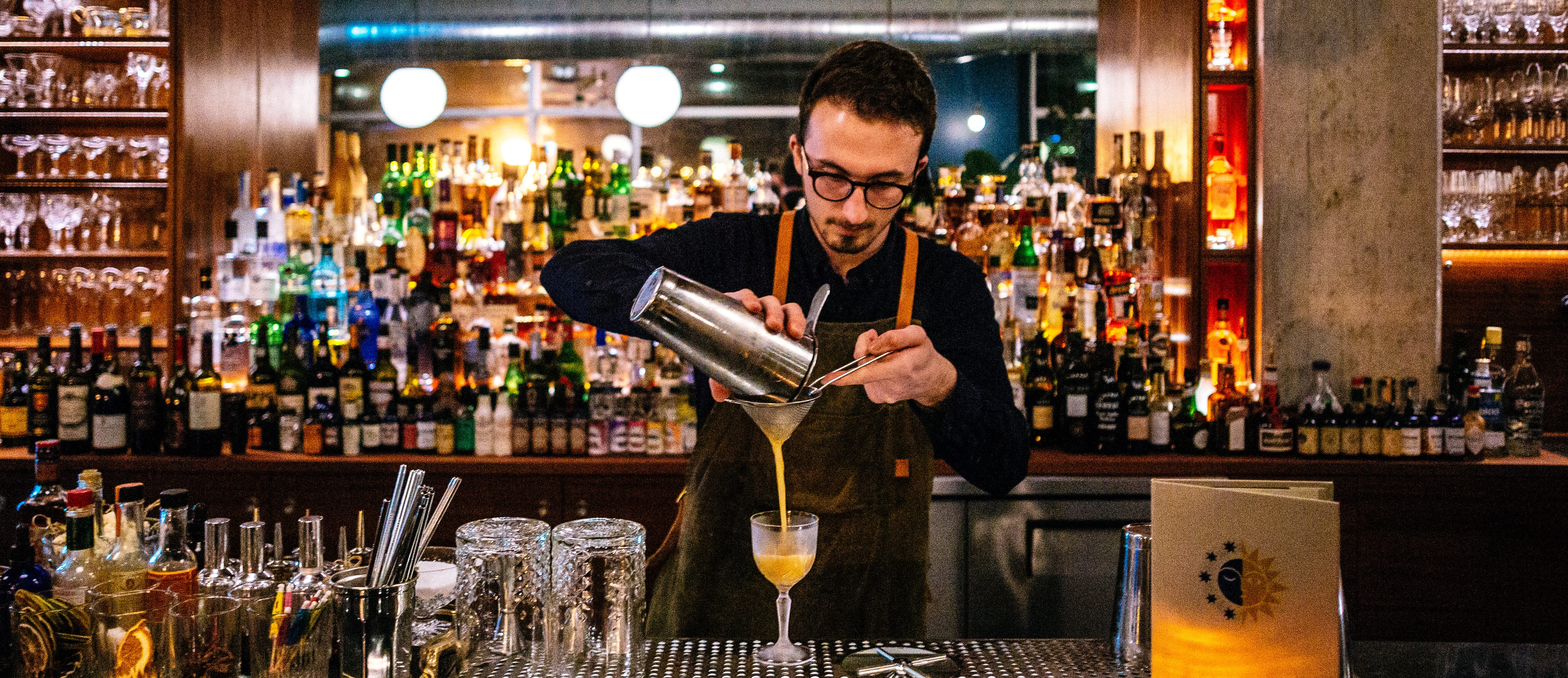 Can you give up a glimpse into your background and path that lead to opening the Watch?
I am born and raised in Edmonton, AB, though I ended up in Northern rural Alberta when I was 15 after my Mother remarried. I dropped out of high school half way through grade 12 to get back to the city and pursue a career in the arts. Eventually I had started a record label (Old Ugly Recording Co.), was booking for a hand full of venues, hosting a radio show (The Ongoing Argument on CJSR 88.5FM), and editing a music publication (arguejob.com). At 25 I decided to go to University to study Social Theory and Philosophy. Half way through my degree I was offered a job in finance, which I accepted. For the next three years I was a penny stock analyst for a company that worked remotely, allowing me to work from anywhere I could get wifi, so my wife Bethany and I left Edmonton to travel around Europe for a year until we found ourselves pregnant and moved here to Dartmouth, a place we had been visiting annually for nearly a decade whenever we came to visit Bethany's family. After working from home here for a while I felt isolated from the community and began looking for ways to realize my passion for food and drink while engaging in the community. That's when we turned our sights on opening The Watch That Ends the Night.
When did you open the watch?
We began our business plan in December of 2016 and opened The Watch to the general public on November 7th, 2017.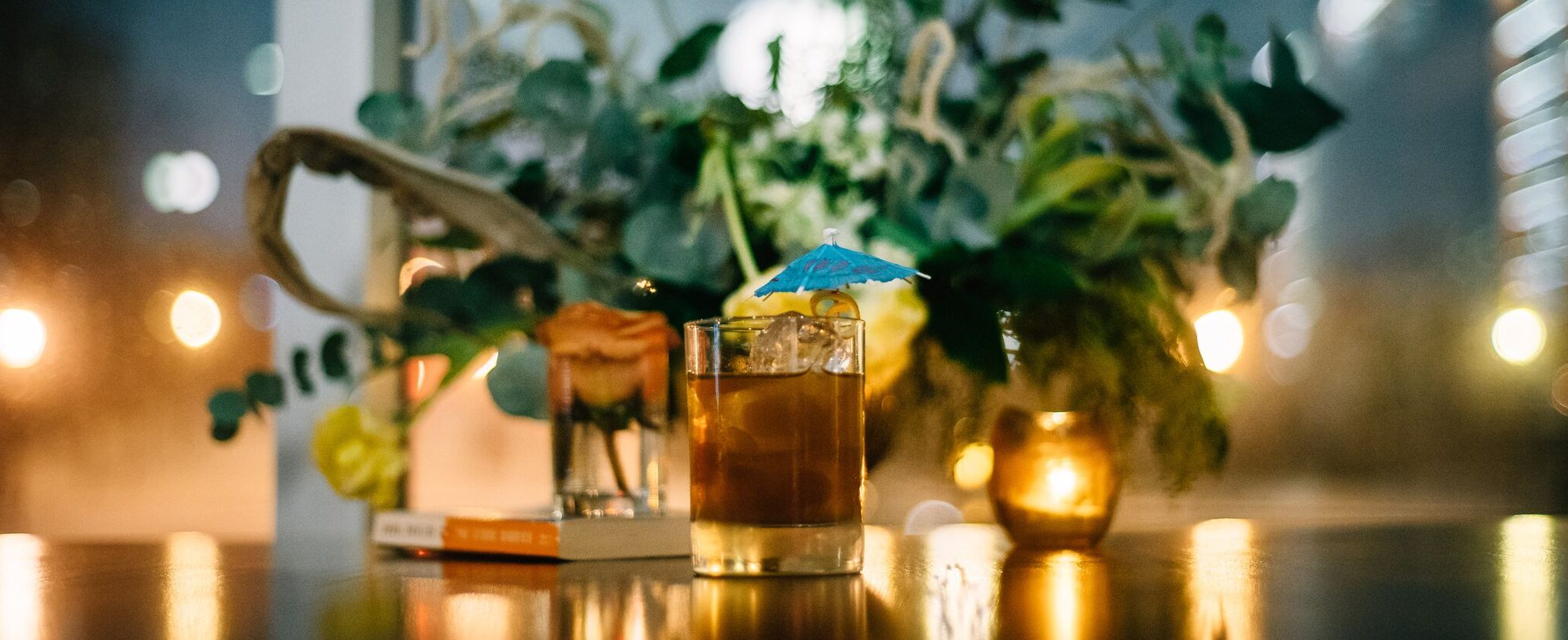 What motivated you to open this type of restaurant/cocktail bar in Dartmouth?
Bethany's background is in managing cafes (she was the regional manager of Transcend Coffee) and my background ran the gamut, but we had always talked of starting our own spot some day. Travelling abroad we noticed that French and Spanish and Italian restaurants did not need to deem themselves such, they simply made their food within their culture and their establishments exuded their identity. We pondered at the possibility of such a place for Canadian cuisine and cocktails. We thought that the seasonality of Canada was one of the most hallmark aspects of the culture, and that the numerous techniques of preservation echoed that seasonality and survivalist grit nicely, so we sought out a chef who could really focus on curing and fermentation, hoping we could find someone like Mark Gray. Thankfully we were able to grab the man himself. We were also just tired of hiking to Halifax to find cocktails and felt like the iron was hot and the time for Dartmouth to open a proper cocktail joint was upon us. I am personally obsessed with cocktails and could not think of a better place to spend an evening then at a well stocked bar, chatting it up with a decent barkeep.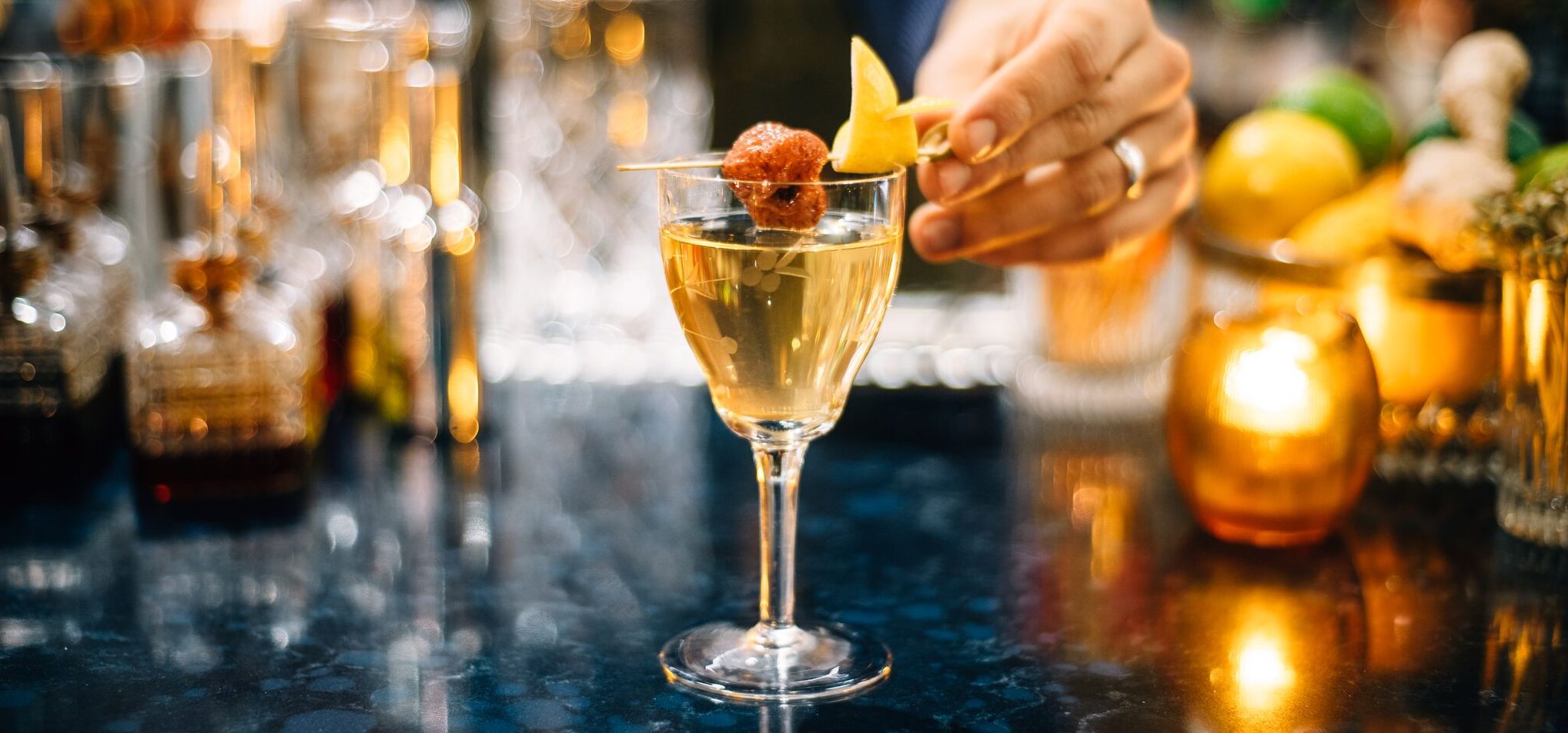 What's the inspiration behind the decor/menu/cocktails?
The aesthetic inspiration is drawn from Bethany and I's mutual love for mid-century paperback novels and their rough hewn print art dynamic. The bar's ambition is to uncover cocktails that are as weird as they are delicious. It's comparable to music in that it is easy to make music people will like and it is easy to make music no one has ever heard before but it is near impossible to make music that people haven't heard before but immediately love—we seek to create cocktails that have not been seen before but are instantly enjoyable, and hopefully we're inching toward that goal with each new menu, as vain and hubristic as it may be. Meanwhile we rigorously interrogate the classics, blind taste testing the various inputs and always toying with ratios so we can dial in the best version of each classic cocktail we offer, be it an Old Fashioned, Daiquiri, Manhattan, Martini, etc.

What's your favorite Cocktail and food item on the menu?
Current favorite food item on the menu is the Seafood Board, though that is always changing. That or the Risotto with scallop, pork belly, mushrooms, and goat cheese. For favourite cocktail I would have to choose our head bartender Riley Magg's "Under the Spreading Chestnut Tree," made with one of the most beautiful rums, Plantation Original Dark (a blend of Trinidadian and Jamaican pot stilled rums aged on their respective islands then blended and aged again in the Cognac region using their traditional methods), Lustau Fino Sherry, and a roasted chestnut falernum Riley makes himself using raw ingredients, a circumvention of the almond component allowing people with nut allergies to enjoy as well. It is like a stirred tiki drink that lets the rum shine through while still being a winter warmer.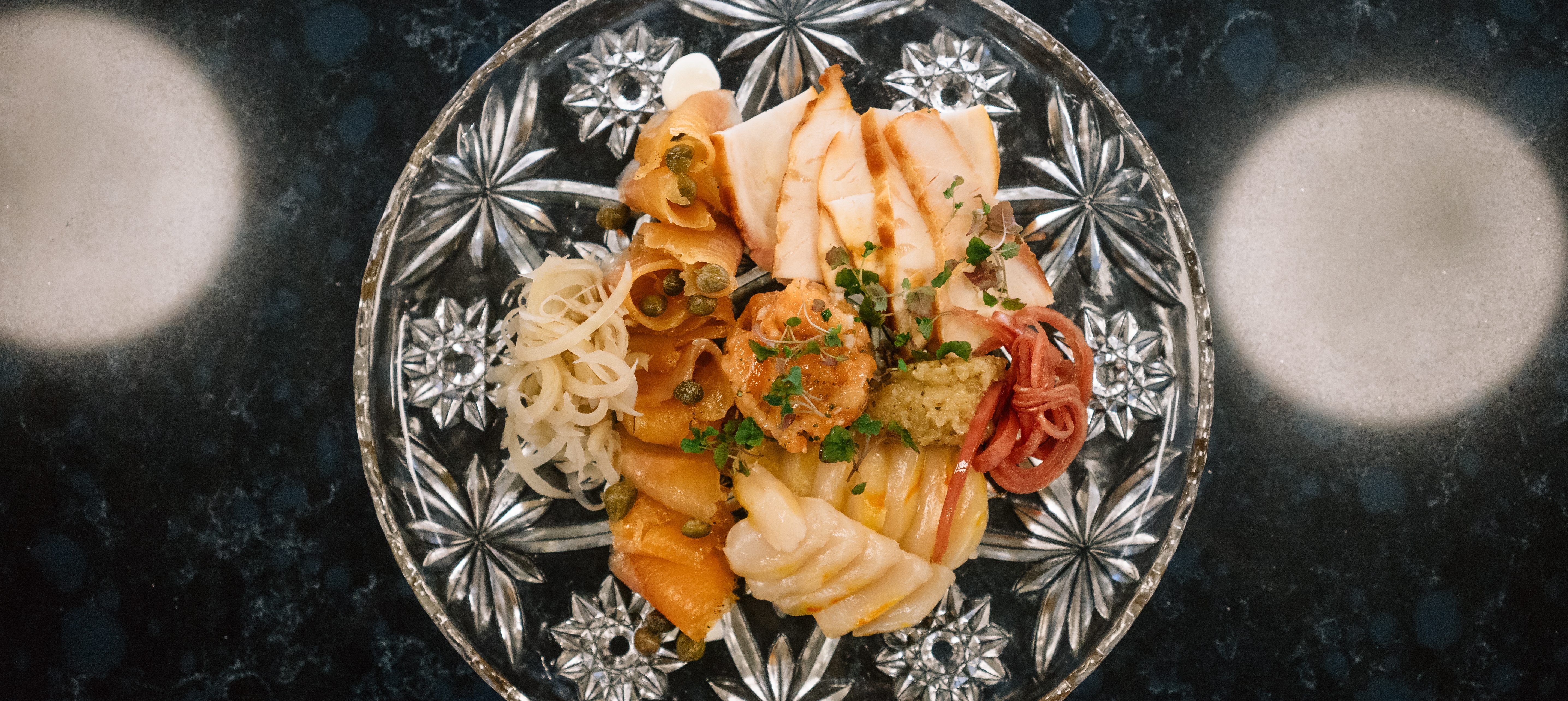 Can you speak to what you are doing for Burger week?
Alas, whither Burger Week? We have a very serious ketchup glazed CANADIAN MEATLOAF burger with cheddar, horseradish mayo, normal ketchup, normal mustard, normal lettuce, normal bun. It's delicious, it's shameless, it's nostalgia in a bun.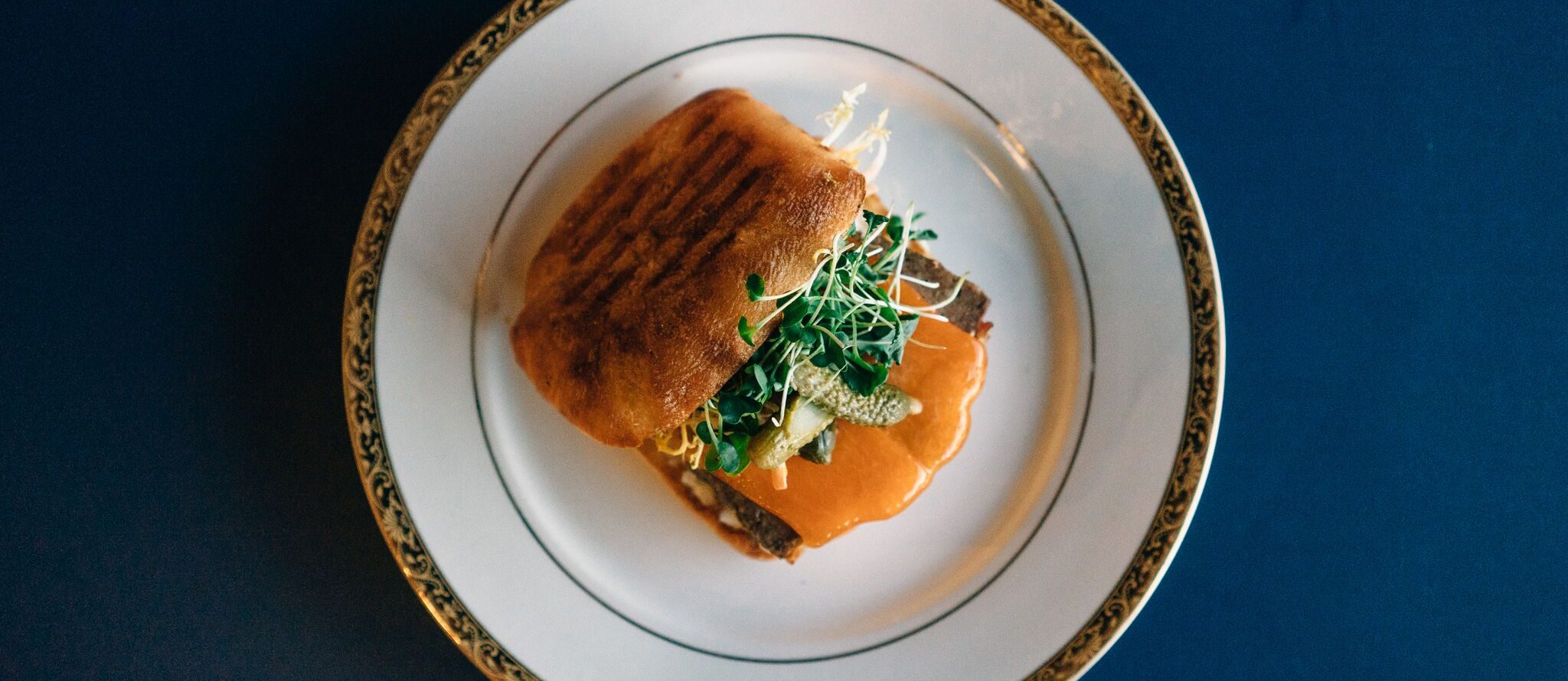 What should we have on the radar in terms of upcoming events at the Watch?
Live Jazz every Wednesday night, Four Hands Collaborative Dinner with guest chef's joining Mark Gray the third Sunday or every month, and Scotch Paired Feasts the first Thursday of every month. We're also doing a ticketed High Tea event for Mother's Day that should be a real gem. Beyond that, starting next weekend we will be expanding our brunch menu to include many new hot dishes like steak and eggs, sausage and beans, and bagel with lox, and we will be opening Saturdays as well as Sundays for brunch! Family friendly!
Parting words?
Ad astra per alas porci.
For more info on the menu, cocktails and upcoming events please visit:
http://www.thewatchthatendsthenight.com