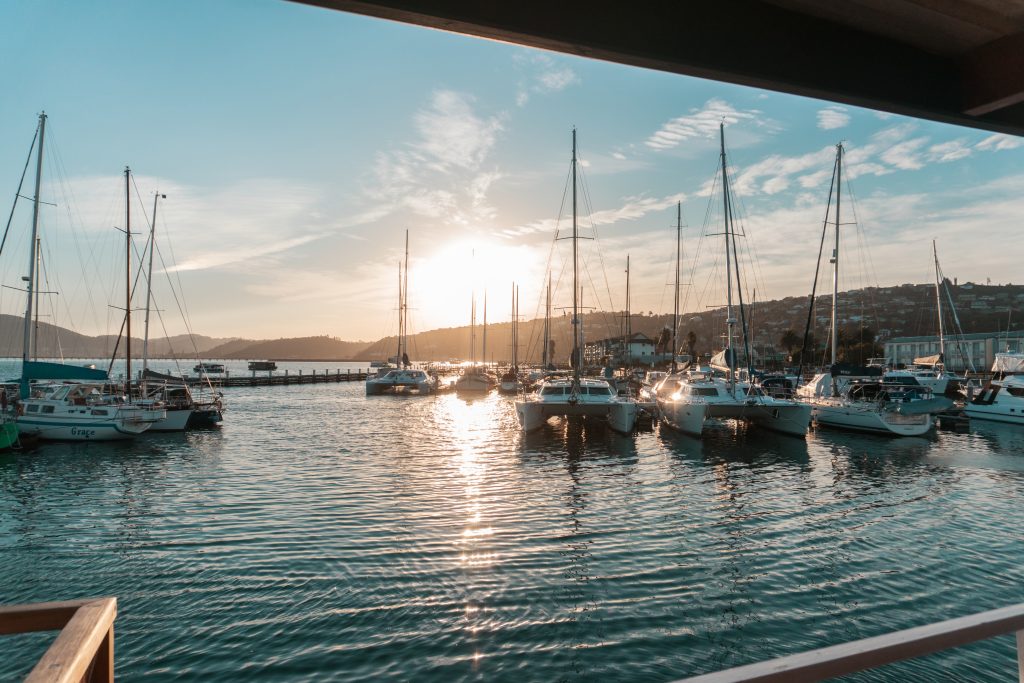 Dartmouth prepares to oust Halifax as the crown jewel of Halifax Regional Municipality.
Halifax and Dartmouth have been bickering siblings for more than 250 years, with the first-born Citadel City sneering at "Darkness" across the harbour, while the chippy City of Lakes rolls its eyes at Halifax's pretentiousness.
But strange things have been happening lately. The hippest new café in the metro area is in Dartmouth. The harbour's coolest condos are on the south shore. And Nova Scotia's biggest development in many years is on the Dartmouth waterfront. The old joke was that the best feature of Dartmouth is its view of Halifax, but now there is treasonous talk that the crown jewel of that big development could dethrone Halifax's Purdy's Wharf as the postcard shot of the city.
Could it be that Dartmouth is finally emerging from Halifax's shadow and outshining its older sister?
Francis Fares certainly thinks so. He admits he quickly absorbed the stereotypes of Dartmouth when he first moved to Halifax. "I was one of those people who never came here before, and thought: 'Darkness,'" he says, loudly, to be heard over the din of cranes, construction trucks and clanging steel. "I have a lot of German friends, and they beg to differ. They call this the sunny side."
He points out that Dartmouth is literally brighter than Halifax. With a southwest exposure and out of the shadow of Citadel Hill, Dartmouth is always brighter, longer, than Halifax. "You come anytime, any night, in the summer, and it's sunny here until nine o'clock. You're in Halifax and at six o'clock you're in the shade."
He adds, "I found that besides the stereotype, Dartmouth is a wonderful community. All of the people I've been talking to and meeting in the last 10 years in Dartmouth, they have shown nothing but beauty and honesty and respect. I admire them."
That got him thinking, and today he is surrounded by what he thought up. Fares is head of Fares Inc., and he is turning a rusting marine slip that lay abandoned since the Second World War into a $300-million "urban village" called King's Wharf. It will be home to 5,000 people served by 230,000 sq. ft. of boutique shops, waterfront walks, restaurants, sidewalk cafés, commercial space and a hotel. Two sold-out condo towers are already built and more are under construction. The King's crowning jewel will be the unnamed "Iconic Tower," a bold, 33-storey glass structure that will jut into the harbour like a ship's prow.
Young professionals and retirees are flocking to Fares' sunny side of the harbour. That includes many lifelong Haligonians emigrating across the water. "This (development) is already making a big change in downtown Dartmouth. Home prices are going up, a lot of small businesses are starting," Fares says. "This is a positive catalyzer for downtown Dartmouth. And the catalyzer is bringing the light."
To truly understand the cross-harbour rivalry, you need a bit of history. Halifax was born in 1749, when the British soldier Edward Cornwallis was dispatched to invade/settle the unruly colony of Nova Scotia. He built his city in the protective shadow of what would be called Citadel Hill. In 1752, he founded Dartmouth, and the sister cities have been heated rivals ever since. The rivalry took a romantic-comedy twist in 1996, when the province amalgamated the two cities (and surrounding areas) into an arranged marriage called the Halifax Regional Municipality. The stereotypes came with them: Halifax seeing Dartmouth as a crime-ridden, poorer imitation of itself, and Dartmouth seeing Halifax as a snooty, pretentious town suffering from Little Man Syndrome.
But the children born in the year of amalgamation are now entering adulthood. The large influx of newcomers in recent years never knew the cities as separate entities. The old ways of thinking are fading.
Tim Rissesco, the executive director of the Downtown Dartmouth Business Commission, is sweeping those old thoughts about his city into the dustbin of history. He says Dartmouth's rebirth started with the 2009 opening of Founders Corner, a swank suite of condos and shops in the downtown core. "It showed the community we can build first-rate condominium developments," he says. "It also had the side effect of bringing [trendy café] Two if By Sea to Dartmouth, which created a destination there."
Other key projects include turning the abandoned Greenvale school into apartments and a recent plan to turn an out of use auto shop into condos. King's Wharf is the biggest burst of growth yet. Like Fares, Rissesco describes Dartmouth as a hip urban village, with an old-style downtown of leafy streets and local shops. That's the thinking behind the commission's new branding approach, All Together Downtown Dartmouth.
"We celebrate the feeling of having an urban village right on the edge of the harbour. For residents, you're a 10-minute ferry ride away from downtown Halifax, you're right in the centre of a recreational system with trails, parks and fresh-water beaches, great shopping," he says. "I think it may be in the geographic centre of the municipality, where you can get on the highway and be to the airport or Truro or the Valley a little easier than [from] downtown Halifax."
If Dartmouthians had to choose a person to represent them, they'd probably pick Gloria McCluskey. In fact they have, electing her to be their city alderman (1985), deputy mayor (1992) and mayor (1992). She opposed amalgamation and left politics rather than serve in the super city. But the draw of public life, and the people of Dartmouth, convinced her to return to serve as their councillor (2004), a post she was acclaimed to unopposed in the last election (2008).
Like her beloved city, she's often described as tough, even rough, with a flattering profile in a local paper calling her a "battleaxe." She's outspoken and doesn't mince words. Well into her 80s, she remains an outspoken defender of Dartmouth. She laughs when told it's the new hotness. "Now it's the best place to live, eh? I knew that all along!"
When she moved to Dartmouth as a child in the 1950s, Portland Street was bustling with shops, clothing boutiques, shoe stores, fountains and milkshake shops. The rise of the shopping malls nearly killed the downtown core. Amalgamation, and the development of Halifax as the municipality's core, further slowed Dartmouth development in the late 1990s. But McCluskey says Dartmouthians like to live local. The sprouting of new housing downtown has brought people, and the people have brought attendant commerce. Business is once more booming in Dartmouth.
"When you walk downtown Dartmouth now, I can picture Portland Street becoming a street like it used to be," she says.
She cites Dartmouth's bustling Burnside Park as another economic driver. About 17,000 people work in the industrial area's 1,500 businesses in manufacturing, electronics, transit and other fields.
McCluskey still opposes amalgamation, but now sees herself as a team player for HRM. She grudgingly admits that what's good for Dartmouth is good for Halifax, and vice versa. She's busy campaigning for HRM's fall election and has discovered many of her constituents are ex-pat Haligonians. "And they say Dartmouth is the (city's) best-kept secret," she observes.
She then suggests a theory as to the origins of the "Darkness" insults: perhaps it's not a slur from Halifax, but propaganda issued by Dartmouth itself to ensure it stays a secret. "We didn't want to tell too many people. We did it ourselves," she says with a laugh.
And besides, Haligonians can always console themselves with one of their city' best new features: its stunning view of downtown Dartmouth.
http://www.atlanticbusinessmagazine.ca/wp-content/uploads/2012/10/v23n6_dartmouth.pdf
http://www.atlanticbusinessmagazine.ca/specialreport/abmcoming-of-age/