A Renewed Vision for King's Wharf
A downtown waterfront view of the sun on the horizon. The potential of King's Wharf is incredible. This new design is how we get there.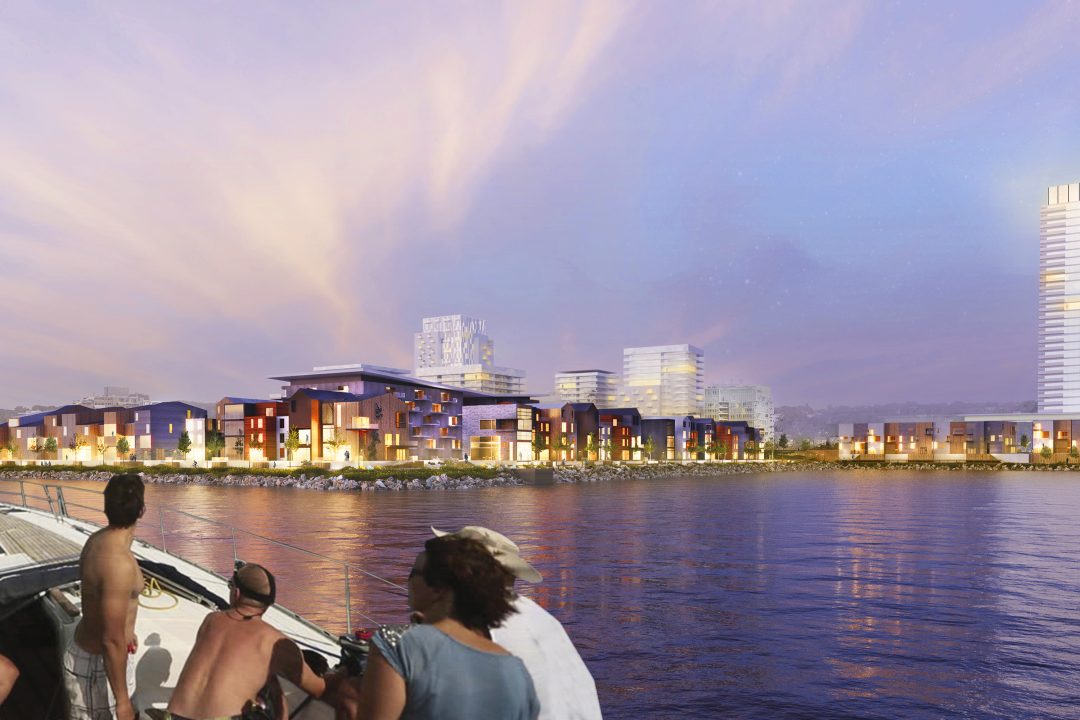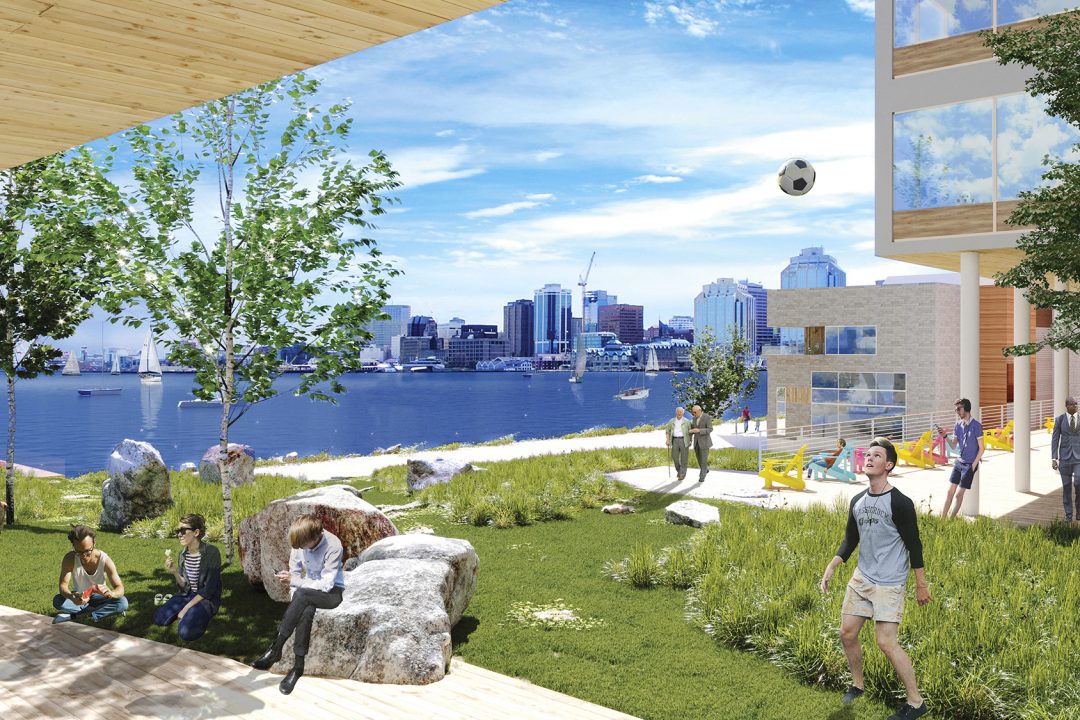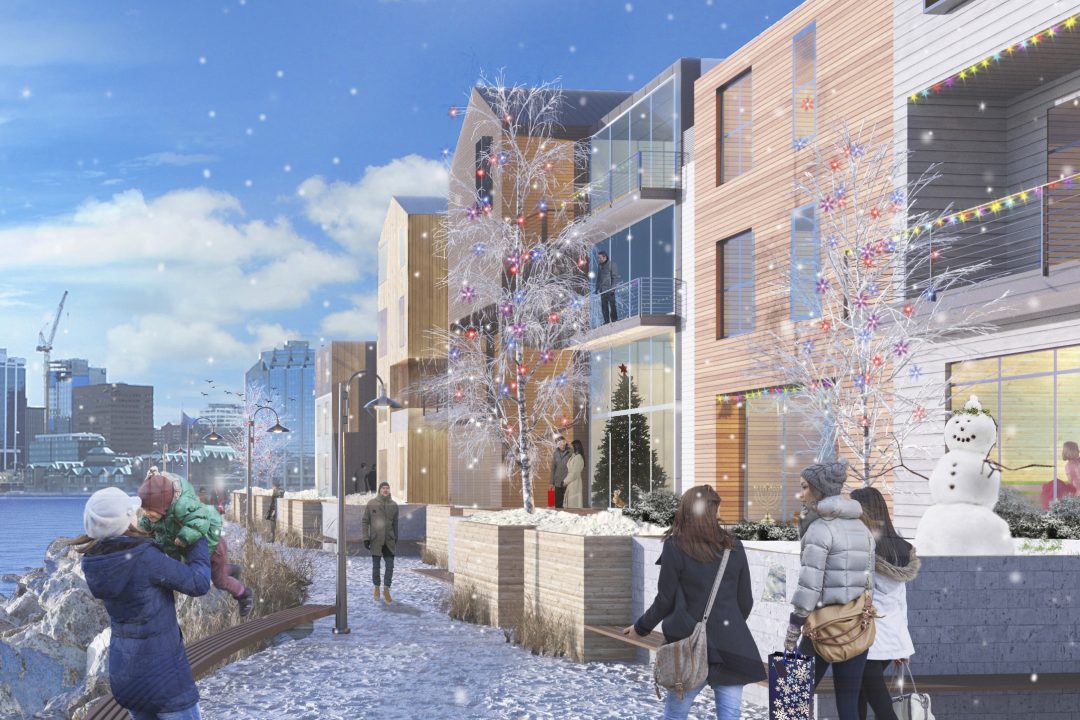 Site Plan
Here's the idea: offer a pleasant surprise with every few steps. Spots to get down and touch the ocean. Streets alive with cafés and shops, others quiet enough to play hopscotch. Some parks full of families, others with no noise but the breeze. The best communities offer as many great little places as possible, providing a wonderful setting for all the parts of your life. That's King's Wharf.
Site features:
Green space beyond HRM requirements.
No increase in density.
Smaller, more diverse buildings.
Well-lit, comfortable, resident-focused streets.
Complete access to the waterfront with a boardwalk, beach and parks.
An Exciting Future for Downtown Dartmouth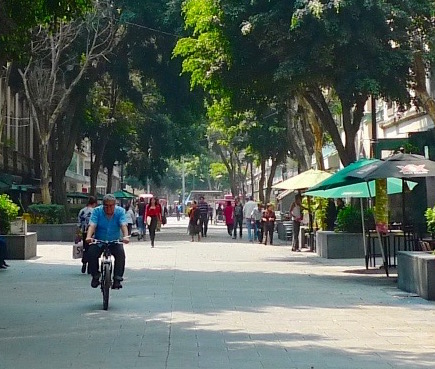 Pedestrian-Only Street
This European-style, car-free street provides not only a connection to walk through, but a green space to slow down and enjoy.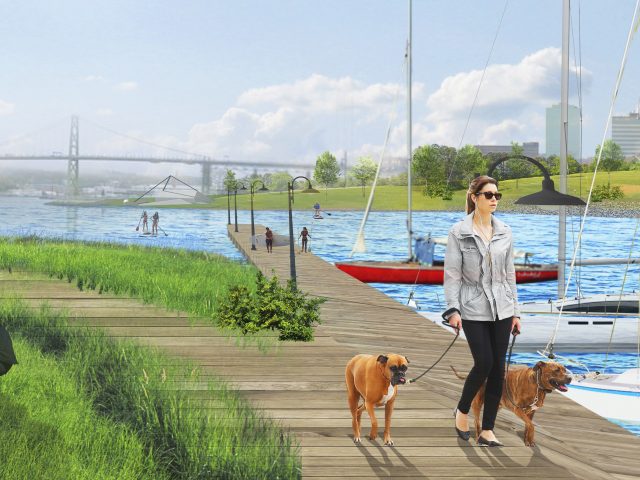 Breakwater Point
A comfortable piece of grass offering views in all directions: the marina, downtown Dartmouth, the bridge, Halifax, and the horizon.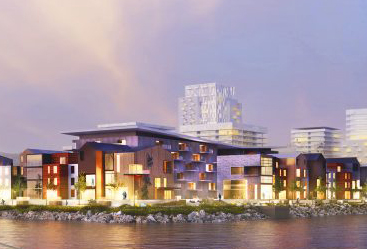 Waterfront Townhouses
A charming row of homes, along a boardwalk to walk the dog, jog, or enjoy a quiet moment.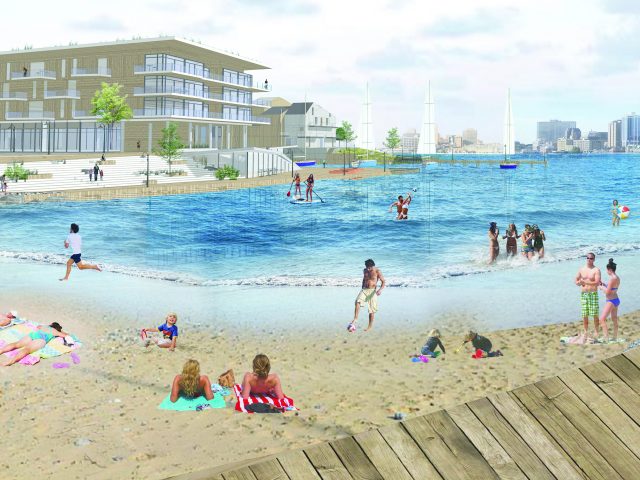 Cove Beach & Lido
It's time to give Dartmouth a great place to swim in the ocean again.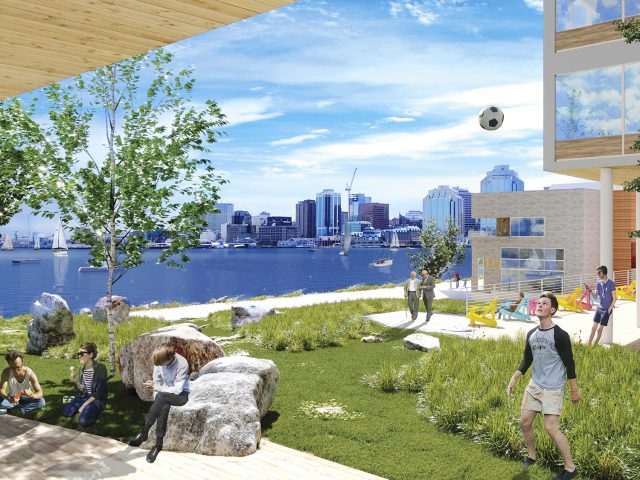 The Urban District Park
From a lively streetscape full of shops, this green space will draw you to a quiet place to look out on George's Island.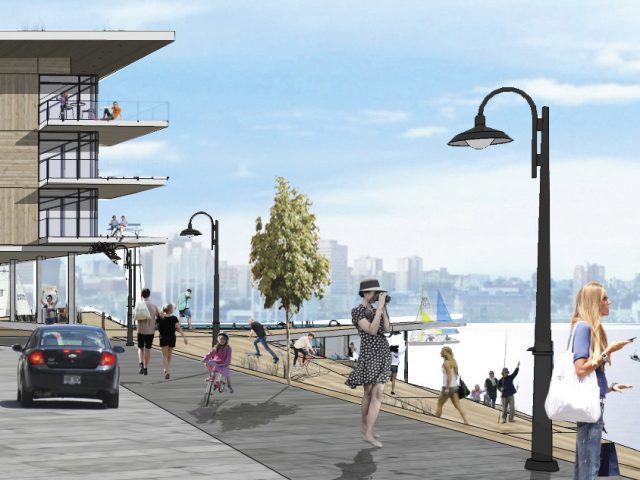 Marina District
Restaurants, patios, and shops along the water will create the vibrant beating heart of the community.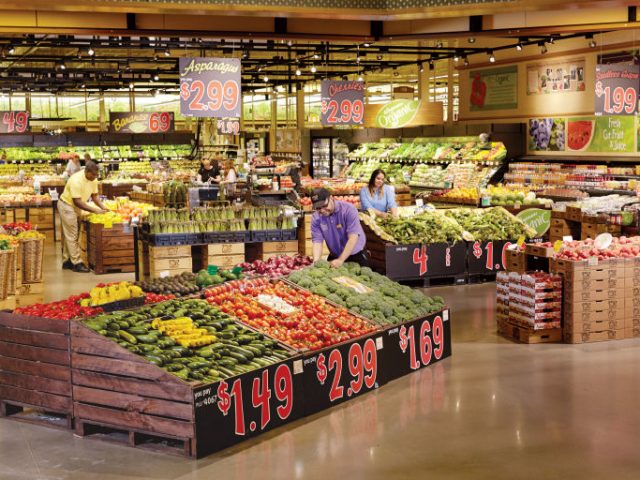 Grocer
Food is what makes a community complete. Offering space for a major grocer is a keystone of this proposal.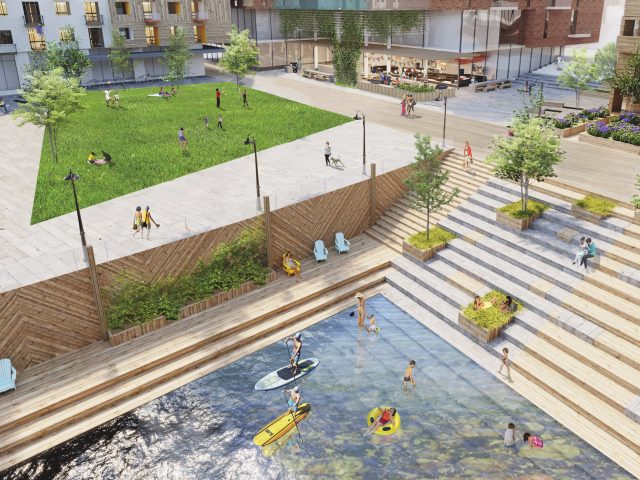 The Commons
A common space for residents insulated from traffic, featuring an outdoor cooking facility and cascading steps down to the canal.  
Retail & Commercial
Get in on the ground floor of an exciting retail and commercial development. Each of our residential buildings will feature compelling street-front commercial space that's only minutes to the banking, business and financial district.